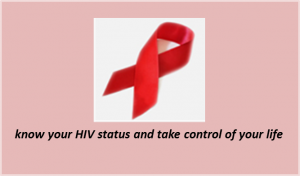 Join us this World AIDS Day, 1st December 2015 and… Put A Ribbon On It
… as evidence of your solidarity to the fight against HIV and AIDS, and our recommitment to ending the epidemic as we have just done with polio in Nigeria.
To mark this year WAD, there will be FREE HIV testing and counseling for everyone by CCCRN.
Date – Monday 30th November at Youth Friendly Resource Center Conference Hall, Students' Multi-purpose Center, UNN; Time: 10am
Come and know your status and take control of your life.
Knowing your status also qualifies you for a game show coming up later. Don't miss your opportunity of winning fabulous prizes
The University of Nigeria Nsukka has provided an online communication channel to enable members of the community and surrounding communities to showcase their businesses.  To take advantage of this facility, please follow the steps below:
Send in your name, contact address and phone number
Indicate the category of your business – categories include

Hotels & Reservations
Religious organizations
Banks
Eateries
Private Landlords
Transport Companies
Places of Interest
Daily Information

Tell us about your business in not more than 50 words
All the above information should be sent by email to communityadvert@unn.edu.ng, or by text to 09051877052 (text message only, please do not call).
Please note that you are fully responsible for any information you forward to us for upload to the UNN/Nsukka Community Zone Communication Channel.